Please see the questions as akin to the first half of your consultation; thus giving the doctors the most helpful information for them to decide the best onwards care for you.
eConsult helps the Clinicians triage the clinical urgency of your problem - this does not guarantee a same or next working day appointment.
Please use the photo upload facility when prompted. Please note that any digital images submitted as part of an online consultation will be stored within your clinical record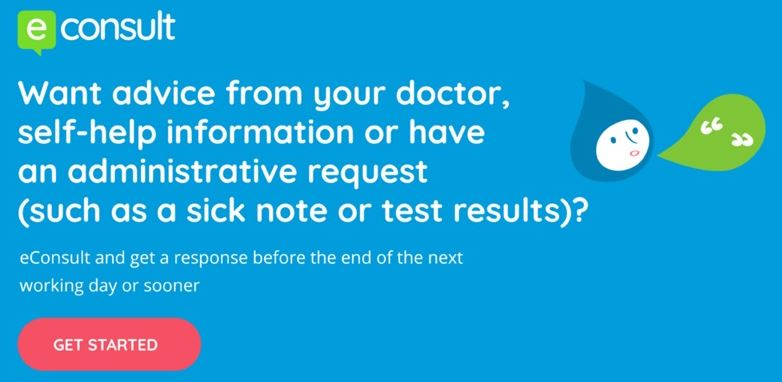 eConsult via the NHS App
eConsult is the first online consultation service to be integrated with the NHS App.
You can access eConsult by clicking the image opposite or via the NHS App by clicking on 'Get Health Advice' and then 'Ask Your GP for Advice'.
Using eConsult via the NHS App may save you a few steps as it will autopopulate your personal information.